I got up this afternoon (don't judge) and decided to go to school and get something done. On my way there, I stopped by Dollar Tree to pick up my online order! My book baskets are finally here! They are so pretty too....pink, purple, teal & bright green! At first, I thought they may be too small but after testing them out THEY WORKED GREAT!
Once I got to school, I plugged my iPod into my computer and got to work! There was no one else on the K hall so I turned my music up really LOUD!! My first task was to put my word wall up! I got the border up and started working on the grid using painters tape. I took a break to say hello to some of my 2nd grade friends and when I came back...all the tape had come off my board! So, I tried again and apparently I was working with moody tape because this time it stayed on the board. (weird right?) I checked my email, laminated a few things and then I left. The A/C on my side of the hall was out and I couldn't take it any longer! The humidity here in Georgia is awful!
Not a very productive day at school but I did bring home a large crate of books to be sorted & labeled this evening. I also brought home all the stuff I laminated so I could cut it out while I watch reruns of Grey's Anatomy Season 2 (best season in my opinion).
On another note-
I made a trip to School Box last week and here are some of the things I bought for my classroom!
Ready Letters that I couldn't resist!
Tons of colorful paw prints stuff!
more border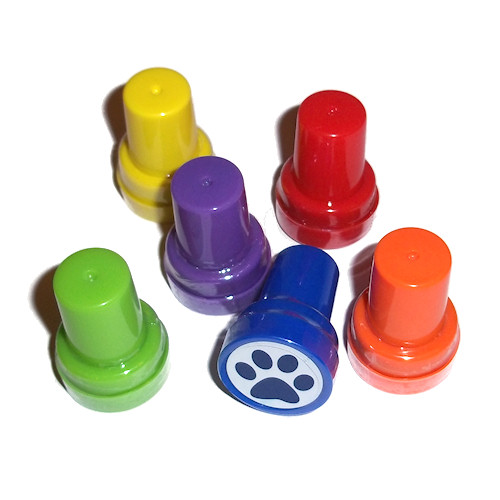 color coded behavior stamps
Cute computer paper
more stickers
Okay, time to organize some books and watch Grey's! Thanks for stopping by!