My brain is going to explode with all the ideas and thoughts I've been having for this upcoming school year! I would say it's Pint
erest but my computer doesn't automatically start up and go straight to the website on it's own! (feels like it does sometimes) I've made so many list of things I want to accomplish this summer but I don't know where to start! So, last night I was in the land of kindergarten blogging and decided to make a summer bucket list like some of my fellow bloggers!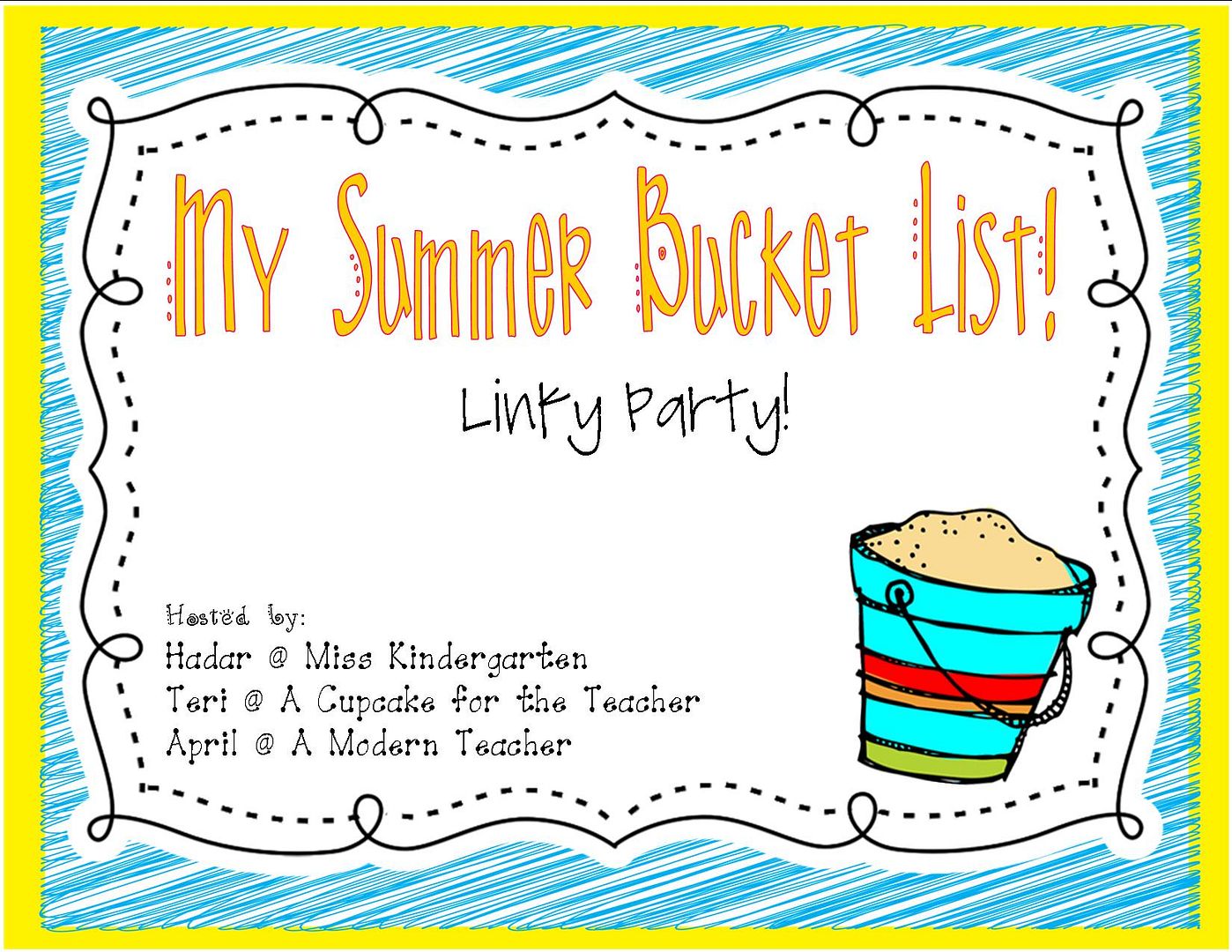 My Summer Bucket List:
I'm sure this list will keep growing as I explore Pinterest and other K blogs this summer. But for now, here are the things I want to accomplish before August!
I love this idea...I'm going to stock mine it up with fun Writing Center tools! I may have to but 2 of them with all the little stuff I have in my room!
You can find this tool box at Lowe's.
This past spring I found two bookshelves at a neighborhood yard sale for only $5 bucks! Awesome deal for my classroom! Now, I just have to give them a makeover! (CLICK on this image for an awesome website and directions for this project.)
I love the idea of having all the kids pose with their birthday and turning it into a display! I think I'll have my kids hold up bigger numbers so when I'm trying to add birthdays to my newsletter and calendar I'll be able to see them!
I'm going to try math journals for the first time this year! I started working on some ideas for the students to cut & paste into their notebooks. Weeks 1-5 are complete and more ideas are flowing through my head...
Click to view more images of journal pages.





I just love these pom poms! I've seen them in classrooms and they just add something funky to it!
I have tons of leftover material from other projects to make this for my classroom door!
I have plenty of other things to do but they have to wait until I can get into my classroom mid-July!
Thanks for taking the time to check out my list! I would love to follow your blogs. I'm pretty new at blogging and any suggestions would be greatly appreciated! Please leave comments! N.